Welcome to Vision of Breath
with Life Ministries
With all that is going on in the world today, the stakes are high for the body of Christ. It is not time for the world to transform the Church but the Gospel must transform the world. Believers, you have to follow the Word and not your feelings.
​
The Word tells us that "…those who are in the flesh cannot please God." This is a strong scripture that teaches you about your feelings as a believer. How often have you used your flesh instead of being led by the Spirit? See, in your new walk, you do not judge by your feelings but you follow the Word. You live in Him and He lives in you. You must grow in the knowledge of His Word because He wants you to live by what the Word says about you, not by your feelings or opinions of others.
​
Do not be deceived by the devil. He will lie to you and make you feel like you are still a sinner. The day you gave your heart to Christ you were recreated and became the righteousness of God in Him. Your old habits, the frustrations and struggles, are passed away. You have a brand new life of glory! And now that these are the final days before the rapture of the Church, the Lord Jesus wants to do a lot through you. You can shake up this world! How? By giving more attention to prayer, especially for the Gospel to have a great impact in the lives of those who hear it. Before the rapture, the Church must manifest miracles, signs and wonders like never before.
​
Let the Gospel of Christ burn in your heart like fire shut up in your bones!
Remember to thank God for the honor of being a custodian of life-changing messages of power by which you can save, heal, protect, deliver, preserve, and prosper. You have been endowed with the ability and grace to lead many to Christ. Go forth in the mighty name of Jesus Christ!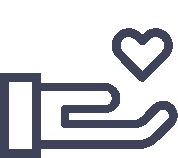 When you sow a seed into our ministry, you help us provide spiritual nourishment to one's soul. Allow us to obtain the resources to help with necessities such as employment and educational assistance, food aid, and housing support by giving today.
​
"Whatsoever a man soweth, that he shall also reap."