​
God created you for a great purpose! Come and join us as we learn why it is important to apply biblical principles through faith in the name of Jesus Christ. To be chosen by God is not always an easy walk, but He has an established plan for your success!
​
"But seek ye first the kingdom of God, and his righteousness; and all these things shall be added unto you."
Matthew 6:33
Greetings in the name of the Lord Jesus Christ!
​
We are so excited that you have chosen to visit our website. We want to encourage you that it is not enough to just be a hearer of the Word of God, but you must also be an obedient and willing participant in following His instructions.
If you would like to learn more about us, please attend one of our events. We hope to see you soon!
Did you know that God, Jesus Christ and the Holy Spirit operate in your life differently? Come ready to learn how important it is to have a Spiritual connection.
There are times when you will experience disappointments and heartache in your life. As you study the Word of God, know that He has supplied you with peace to endure every circumstance that comes your way.
Experience the move of God in corporate praise and worship. Learn how to rightly divide the Word of Truth not only in your life, but so that others may benefit as well.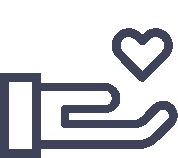 Today's society is full of technological savvy, but many people's spiritual and basic needs are not being met. As you sow a seed into our ministry, this will help us not only provide spiritual nourishment to one's soul, but also to obtain the resources to help with necessities such as employment and educational assistance, food aid, and housing support.
​
"Whatsoever a man soweth, that he shall also reap."