Welcome to Vision of Breath
with Life Ministries
​
Let your life be a reflection of God's Word!
​
"But the fruit of the [Holy] Spirit [the work which His presence within accomplishes] is love, joy (gladness), peace, patience (an even temper, forbearance), kindness, goodness (benevolence), faithfulness," "Gentleness (meekness, humility), self-control (self-restraint, continence). Against such things there is no law [that can bring a charge]."
Galatians 5:22-23 Amplified Version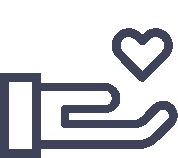 Today's society is full of technological savvy, but many people's spiritual and basic needs are not being met. As you sow a seed into our ministry, this will help us not only provide spiritual nourishment to one's soul, but also to obtain the resources to help with necessities such as employment and educational assistance, food aid, and housing support.
​
"Whatsoever a man soweth, that he shall also reap."