Welcome to Vision of Breath
with Life Ministries
​
God created you for a great purpose! To be chosen by God is not always an easy walk, but He has an established plan for your success!
​
"And be not conformed to this world: but be ye transformed by the renewing of your mind, that ye may prove what is that good, and acceptable, and perfect, will of God."
Romans 12:2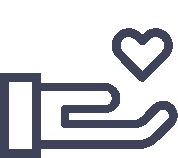 Today's society is full of technological savvy, but many people's spiritual and basic needs are not being met. As you sow a seed into our ministry, this will help us not only provide spiritual nourishment to one's soul, but also to obtain the resources to help with necessities such as employment and educational assistance, food aid, and housing support.
​
"Whatsoever a man soweth, that he shall also reap."